The main aim of this festival, consistent with the mission of ATTS itself, is to promote the tramway as a part of the historical and cultural heritage belonging to all the citizens, by exposing and using historical vehicles. This event will be entirely based on the contribution of ATTS's operational volunteers, who will make themselves available to guide the tours, to operate the tramcars, to give technical assistance and to welcome the visitors. This year's edition will take place in Piazza Castello, as usual, but it will have a minor impact on the central area of the city, since Via Po is affected by vast roadworks and tram line nr. 15 is going through Giardini Reali. We are planning to use the pedestrian area by the Duca d'Aosta monument. There, a gazebo will be installed and used for exposing and distributing informative material about the projects, the events and the vehicles of ATTS. By the gazebo, you will also find historical bus nr. 15 (ex-SATTI), from 1949, put in static exhibition.
Between 9 A.M. and 10:30 A.M., a shuttle service run by historical tramcars will link Piazza Castello and the Allianz Stadium. There, a "tram merry-go-round" will take place between 10 A.M. and 11.30 A.M.: 15 cars will be circulating around the tram esplanade. At 11.30 A.M., a wide parade of historical tramcars, with passengers on, will leave the Stadium area to reach Piazza Castello by 12.30 A.M.. In the afternoon, between 2:30 P.M. and 6 P.M., five historical tramcars from different Italian cities (Turin, Rome, Bologna and Trieste) will be available for special tours, from and to Piazza Castello with no intermediate stops. While the west track in front of Teatro Regio will be used for the regular GTT service, the east one will be reserved for ATTS trams' service and stops; CV61 historical bus will stop closer to the center of the square, nearby our gazebo.
Reservations are not required. Admission on board is free, but a donation is recommended as a contribution to the restoration of further historical tramcars.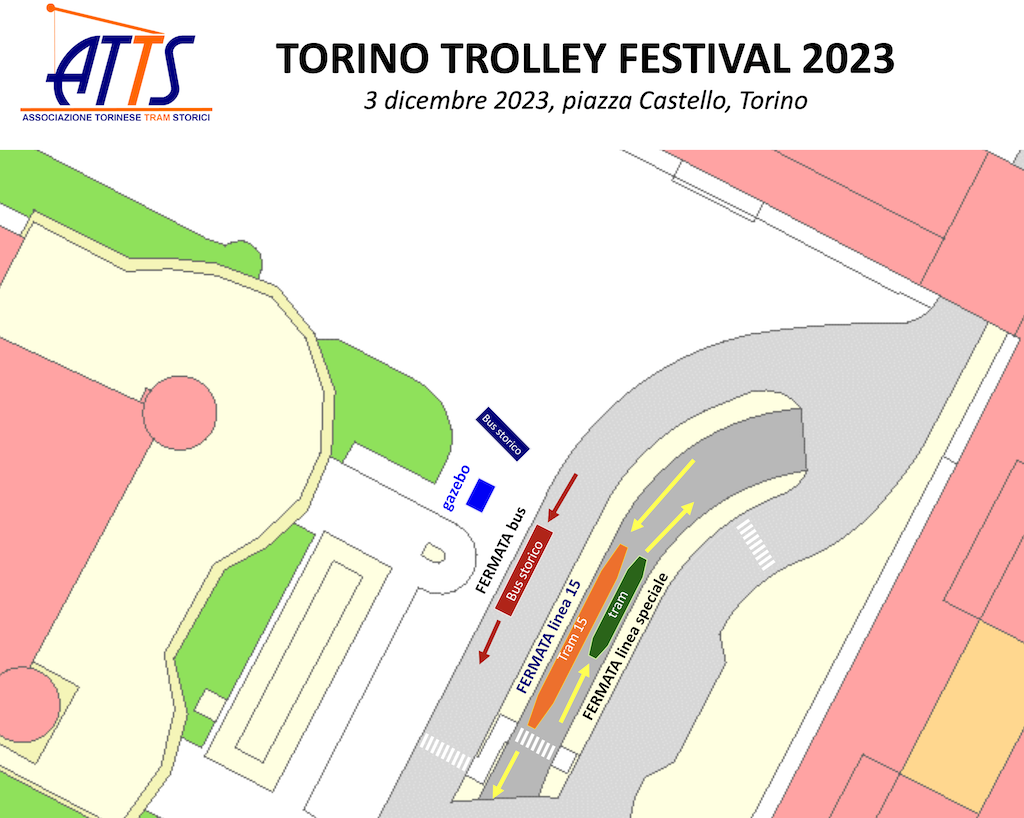 MAPPA PIAZZA CASTELLO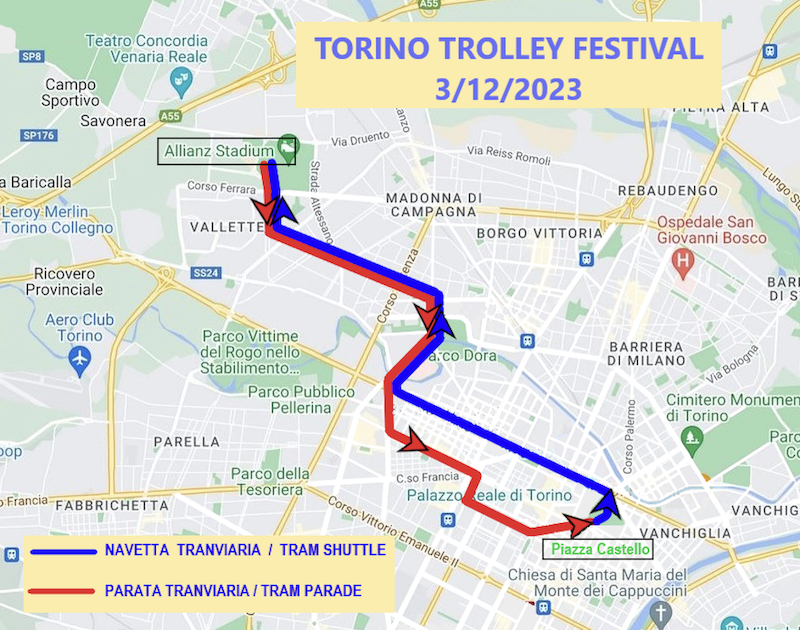 MAPPA PARATA